1. Service
.
If you are looking to personalize small details from our capsule designs, or are interested in having us design a custom piece or engagement ring, this will require a personal approach.
Let's have a conversation.
2. Get in Contact
.
We will schedule a virtual meeting or an in-person consultation to begin your process. For custom orders, we can work with repurposed and inherited materials, or we can source the materials ourselves.
3. Delivery
.
Our designs are never ready to ship nor mass produced, and each item is made in Downtown Los Angeles. After the details are finalized and your order is placed, crafting takes between 3-4 weeks lead-time, depending on complexity.
Beliefs
I believe jewelry should be as distinct and expressive as the person wearing it. I take pride in the intimacy of creating one of a kind pieces; whether that is repurposing inherited items or designing a new item altogether. Our process is personal and designed for individuals seeking a thoughtfully crafted piece. Since sustainability and small scale production is my main focus, I only work with a cap of 10 clients per month.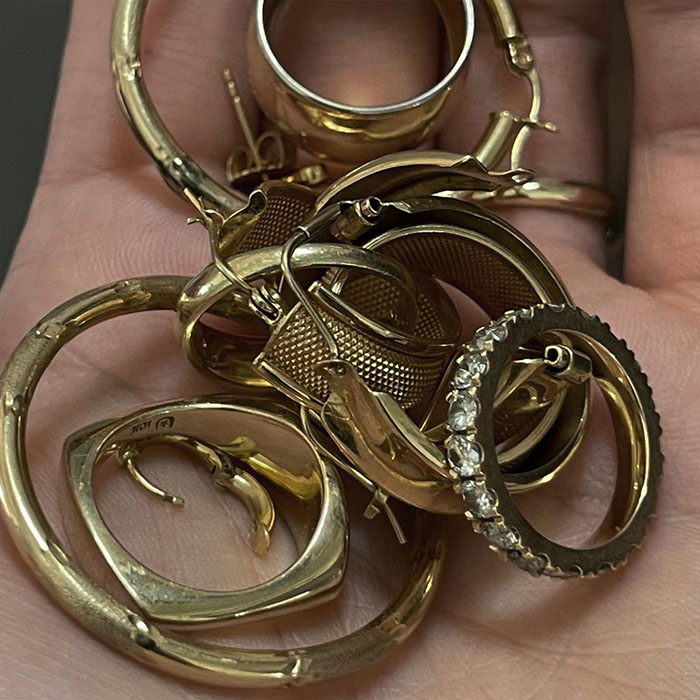 Custom Designs
The design process begins when we have found the right materials for your piece. Once we have the materials, we create 3D renders with precise measurements, so you can have a visual of your desired item. We prioritize design, so the 3D renders are a hands-on process as we work closely with each customer, so the outcome of items are fully tailored to your vision.
Engagement Rings
Traditionally, an engagement ring is the most treasured piece of jewelry you will give or receive. We believe the ring should reflect the unique individuality of the relationship, so we do not hold stock of any diamonds and source them based on your needs. Since engagement rings are an immensely meaningful piece of jewelry, we encourage as many alterations and render changes until the design is exactly what you want.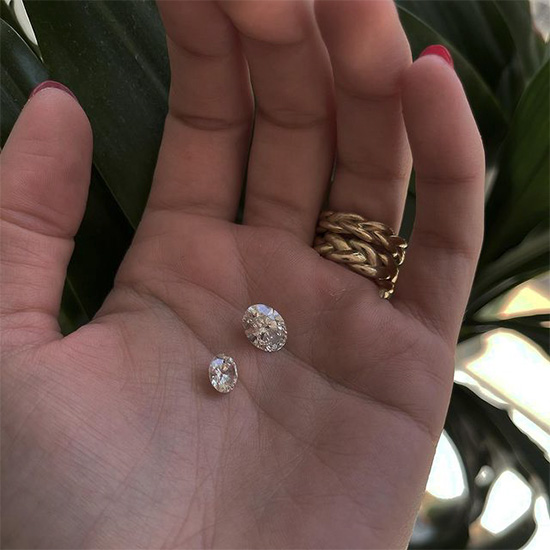 Diamonds
We work with each individual to source the perfect diamond for your design's needs. We monitor the diamond market and source from across the United States as well as select countries such as Belgium, Israel, and Canada. Since diamonds are sourced individually for each customer, diamonds are final sale.
Production and Certificates
The entire process takes about 3-6 weeks and depends on how quickly we are able to finalize details. Once the piece is finished, we have it appraised and delivered with the diamond certificate.
Pricing
Engagement Ring prices range from $5,000-30k  Custom Jewelry orders start at $1,500 plus materials.
If you are interested in working on a custom design, please contact me to begin your design.