I've been working with Jo and her wife Pilar now for the past 2 or 3 years. We first made a custom setting for a pear shaped emerald that Pilar had gifted her, by the nickname of Emmy.
Our second project was taking her classic engagement ring and making a signet-style design instead. For Pilar, we took her engagement ring and crafted a pendant, which felt more comfortable for her than wearing a ring on the daily.
A few projects down the line and we are now onto repurposing one of her families most praised heirlooms.
This ring has been in Jo's family for decades, and as Jo mentioned, this ring was unfortunately worn by a woman that was sad the majority of her lifetime.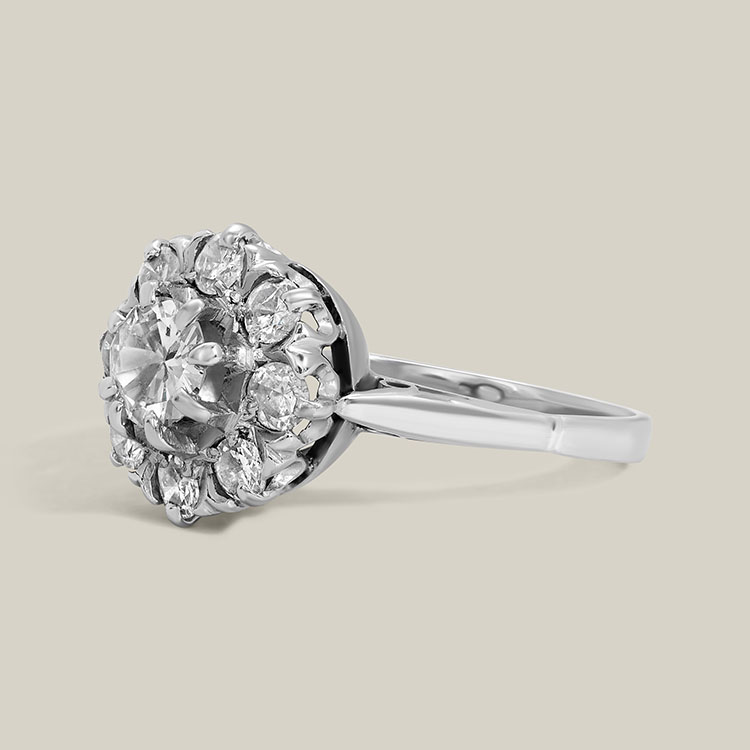 Looking at this piece I would say it was crafted after the 1920's, which is when white gold was introduced and popularized for wear in fine jewelry. We spoke about different options for this ring and considered a modern domed ring with diamonds sporadically placed throughout.
In some cases, a full design transformation is the route to go, but we ultimately decided that this ring would be honored best if we designed a contemporary version of the current setting.
The original setting a center stone measuring about 5.5mm and side stones measuring 3.3mm.
Usually, when it comes to repurposing we try and use all the components, but Jo prefers yellow metal, so in this case, we provided the gold on our end. Having worked often with JO, I know that she prefers wide bands and bezel settings rather than what the current setting has as a thin band and prong setting.
The first round of renders offered 2 options. The left flower with metal separating the center stone to the petals and the ring version which connected the bezels directly to the flower.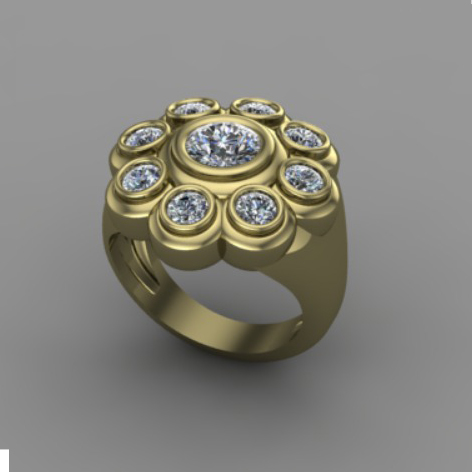 After revising with JO, she felt the band shank wasn't wide enough and we also felt that something face-up wasn't playful enough. When repurposing or working on custom orders, we allow as many render alterations and revisions as necessary, but in this case the second round of renders came out to be the final version. We widened the shank and added an extra layer of bezels around each diamond.
Causing the face of the ring to look more detailed and lively.
A double-bezel around each stone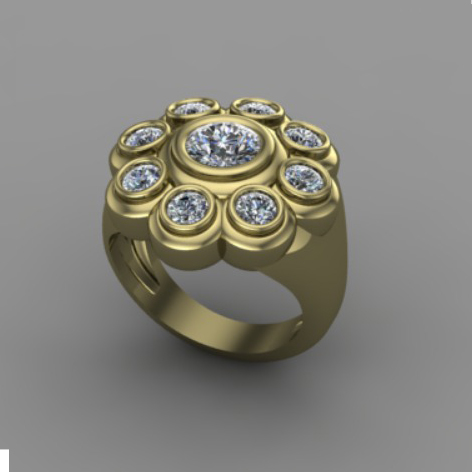 A thicker, signet style bond
The outcome of the repurposed ring honors Jo's aunt, but is now modernized, metal prominent and lively enough for Jo.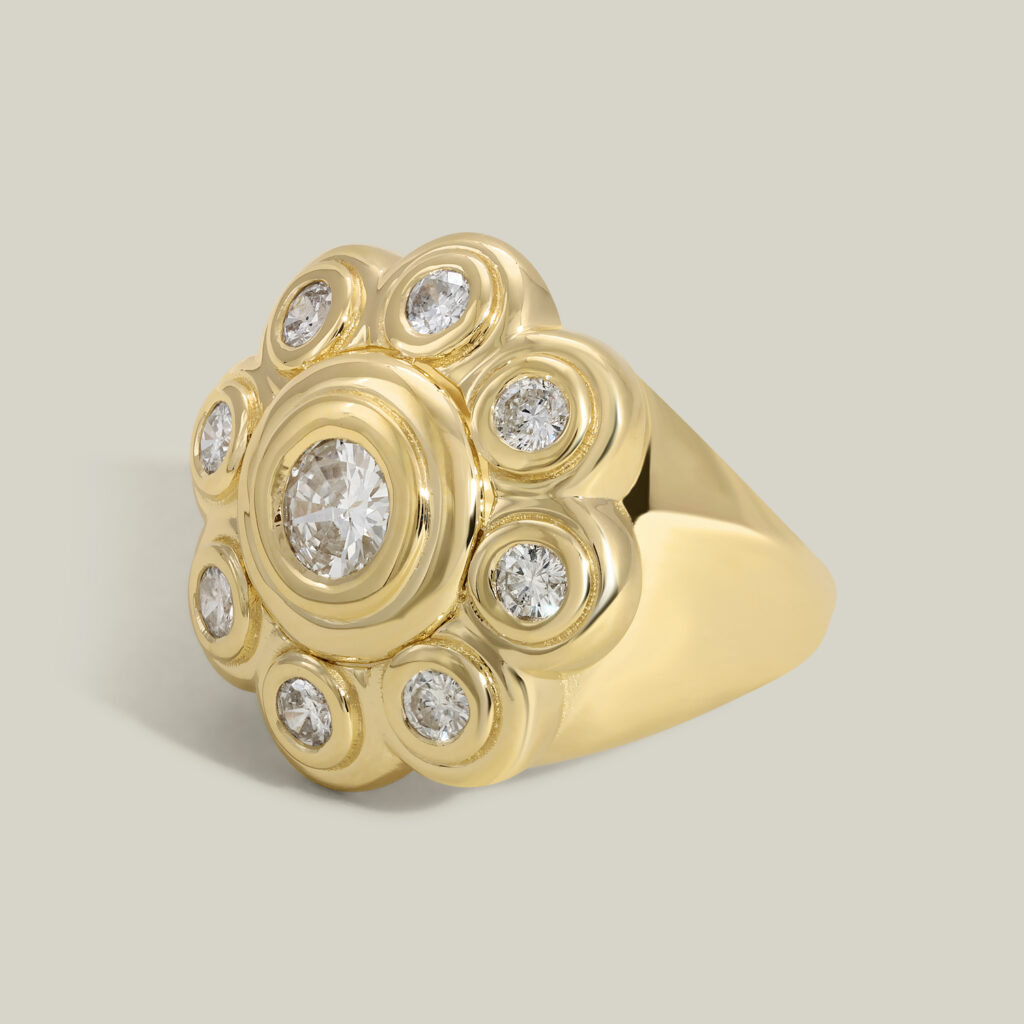 Custom orders start at $1,500 plus material costs. This ring came out to weigh 14g in 14k gold. Pricing $2,200